Intracept can offer relief from chronic low back pain
The Intracept procedure is a minimally invasive treatment option that delivers long-term relief from chronic back pain caused by vertebrogenic pain.
Quick facts about the Intracept procedure
Minimally invasive
Long-term pain relief after a single procedure
Brief recovery, same-day procedure
Implant-free
Proven safety profile
Preserves overall spine structure
What is vertebrogenic pain?
Vertebrogenic pain is a distinct and chronic lower back pain caused by damage to vertebral endplates, the tissue at the top and bottom of each vertebra. Everyday tasks can be affected by this pain; simple things like sitting or bending can trigger pain carried from the basivertebral nerve to the brain.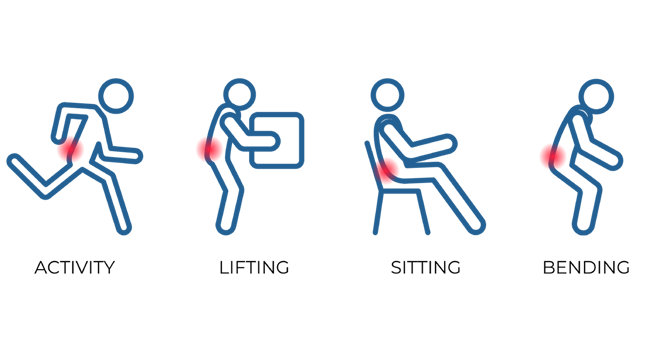 What does the Intracept procedure involve?
Our trained doctors can perform the Intracept procedure as an outpatient procedure for patients with chronic vertebrogenic pain. Targeting the basivertebral nerve, doctors use a small probe to deliver a radio frequency energy to disable a specific nerve within the vertebra. No implants of any kind are used and the Intracept procedure is minimally invasive, which preserves options for future treatments of other spine conditions.
Is the Intracept procedure right for me?
If you have had chronic back pain for six or more months, have not responded to at least six months of conservative care, and have an MRI with:
Endplate changes, inflammation, edema, disruption, and/or fissuring
Fibrovascular bone marrow changes
Fatty bone marrow replacement
You may be a candidate; please schedule an appointment with our clinic for a consultation.
What to expect after the Intracept procedure
Following the procedure, your doctor may recommend you limit activity, restrict lifting, etc. Normal activities can be resumed after a brief recovery period.
The majority of patients experience:
Pain relief within the first six weeks of treatment
Improvement in function
Long-term improvements in pain and function